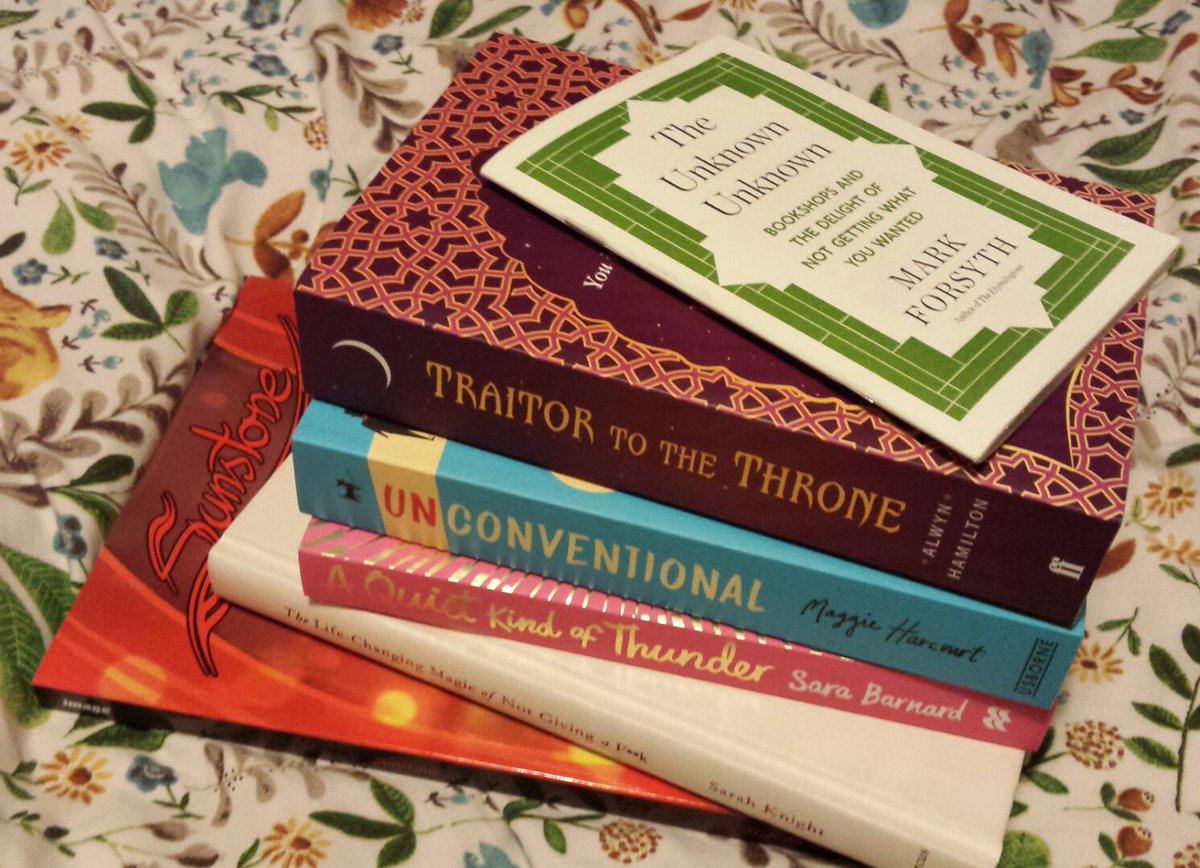 Also non-photographed: Lagoon by Nnedi Okorafor
My
goodreads
has been updated with short reviews for January's books, but I thought I'd start talking more about books on my LJ when I can. Because books!
My favourite book in January is a YA read,
A Quiet Cry of Thunder
by Sara Barnard: Steffi, who has anxiety and selective mutism, is starting sixth form without her best friend Tem and on the first day she's introduced to new student Rhys, who's deaf, by her teacher because she knows some British Sign Language. So begins a story of friendship, romance, first times, parent problems, and establishing agency. Barnard deftly incorporates issues (such as around gender, sexism, racism, ableism, grief, mental health) by embedding them in the daily lives of her wonderful characters, who I would not be surprised to see stepping out of the pages and walking down the street. Everyone makes mistakes, no one is perfect, and the story is full of heart.
Unconventional
by Maggie Harcourt is another YA read and one I'd been looking forward to since reading a sampler at YALC last summer. I was hoping it would be the convention story for convention goers in the way Rainbow Rowell's
Fangirl
is for fanfic writers, and it isn't quite. But! It is really good fun. Contains: convention friends, parental relationships, romance, pineapples.
Traitor to the Thone
, which is the sequel to
Rebel in the Sands
, was a solid YA read, nicely non-Western, and is full of female friendships and relationships.
Lagoon
by Nnedi Okorafor is the story of aliens landing off the coast of Lagos and has interesting ideas, folklore, and gods, but is merely an okay read. (Both borrowed from
franztastisch
who is brilliant at finding non-Western books and lending them to me.)
Sunstone: volume 5
delivers a reasonably satisfying conclusion to Stjepan Šejić's BDSM romance series, but as ever his writing isn't up to standards of his art. His art is gorgeous though.
In non-fiction
The Life-Changing Magic of Not Giving A F*ck
, which advocates not giving a f*ck to some things in order to save time, money, and energy to spend on things you do want to give a f*ck about, isn't exactly magical, but is reasonably amusing and I picked up a few tips. And
The Unknown Unknowns
is a lovely little short essay about the value of a good bookshop.
Currently reading: many non-fiction books, because I take forever with non-fiction, and Jennifor Worth's
Tales From a Midwife
, borrowed from a work friend (because I really need to get that read and returned!)